EMU Group S.p.A.
With its strong Italian roots, over its 65 years of history, EMU has developed an international awareness and interest that make its outside furniture collections suitable for every situation, in both the business and the private sector, in settings with different styles, from Northern Europe to Australia, from European Mediterranean countries to North America, from South America to Asian countries.
The country is present throughout the world, enjoying growing success, thanks to the comfort and elegance of its products, with their strong design, expressed in harmony with the recognisable shapes and identity of its collections made in steel and aluminium, combined with innovative technological materials.
News Design&Simulation Centre
Let's design together
Are you an architect, interior designer or project designer? We can offer our 65 years of experience to provide you with a qualified consultancy service, our design furnishings and a project design service to help you create your idea with style, quality and emotion.
Our multi-faceted offer is extremely practical and skilfully combines materials and a wide selection of colours and finishing touches to make our proposals suitable for any context, both in the professional and private sectors and in environments with completely different styles: bars, restaurants, hotels, public spaces, homes, ships and pleasure boats.
FIND THE RIGHT INSPIRATION
Planning to furnish your outdoor spaces? Let yourself be inspired by our suggestions and by the wide-ranging competences and know-how of the EMU team.
You have little space and wish to create a cosy and secluded garden? You have a large garden and you wish to create a dining area for lunches and dinners and a living are to spend carefree moments with your nearest and dearest?
For any requirement, we suggest high-end and extremely resistant design solutions, which will allow you to enjoy the warm weather as you wish and where you wish.
Main Catalogue
Browse the EMU catalogue to find out what's new for 2020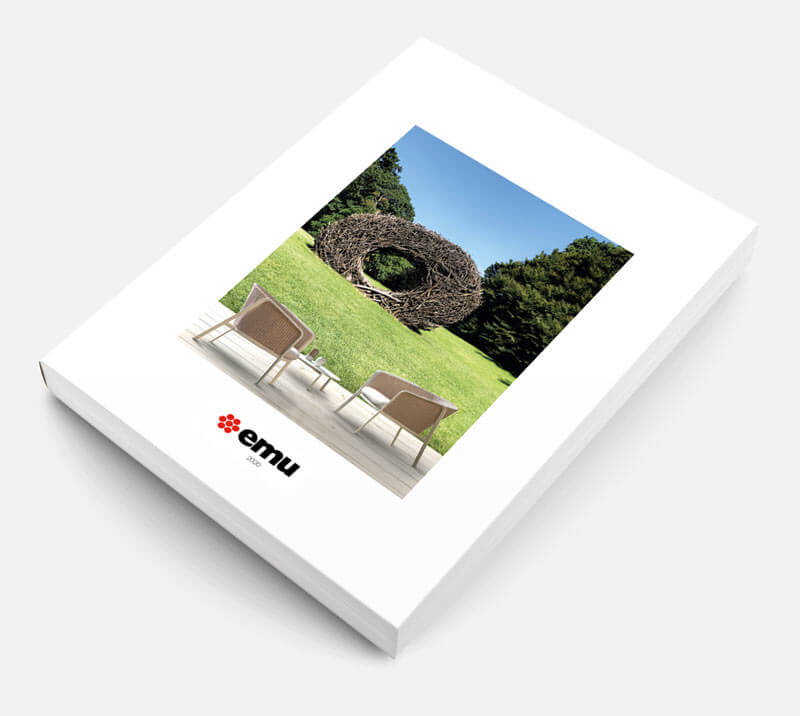 Selection Catalogue
Browse the SELECTION catalogue to find out what's new for 2020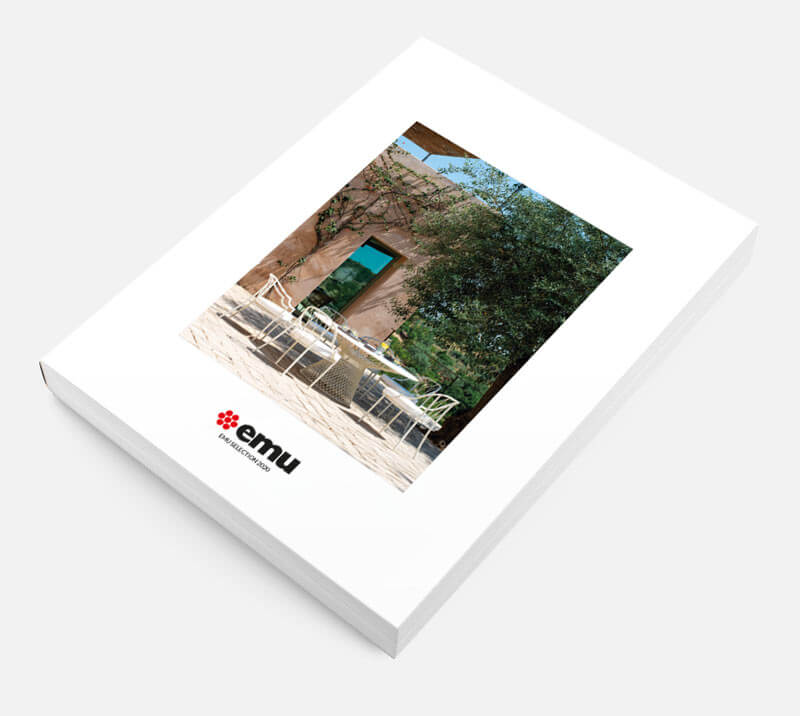 Contract Catalogue
Browse the CONTRACT catalogue to find out what's new for 2019