OVER ITS 70 YEARS OF HISTORY
EMU Group S.p.A.
Our values from the beginning
70 years, a long journey made of Innovation, Quality, Sustainability, and International Orientation. EMU, a pioneer company in technical know-how for metal processing and protection, produces both domestic and commercial outdoor furniture, suitable for different styles, creating authentic and ideal environments to experience an Italian-style garden with comfort, conviviality, and relaxation. With a revolutionary drive and intuition, EMU was among the first companies to establish a series of collaborations with the most famous Italian and international designers and architects, thus introducing 'design' in the outdoor sector. Deeply connected to the 100% Made in Italy production philosophy, always true to the culture of its territory, the company is present today on the international market with a distribution network that covers over 85 countries. The continuous exchange of experiences and ideas and a global sales network, combined with inclusive and sustainable ethical choices, have developed an international mindset whose focus is not just designing products, but complete furnishing solutions. With this heritage in our hearts, we work to seize future opportunities, always inspired by the Italian culture of outdoor living.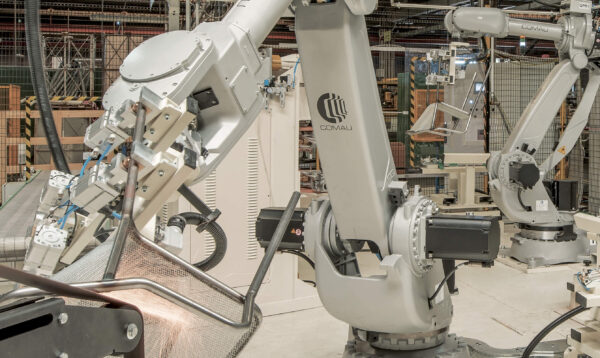 EMU takes great steps forward every day in continuous technological and stylistic research. Tradition and innovation come together to form a new sense of living, thanks to innovative blends of materials and to the constant investment in advanced technology and automation, like welding and finishing robotic systems. An ambitious vision that takes shape inside the Design&Simulation Centre, a research centre that aims to boost the development activities of the design department, in a space where technicians and designers can find inspiration for the continuous evolution of processes and products. The strong desire of the company to always project itself toward the future is also fuelled by the fruitful exchange of ideas with young minds, made possible by the close collaboration with national and international universities and design centres.
The company's mission is to bring the Italian culture of open-air living to the world, producing signature furniture that combines tradition, technological innovation and quality, for private and public settings. To create unique products that last in time, thanks to their balanced combination of aesthetic appeal and functionality, technological development, manufacturing quality and respect for the environment.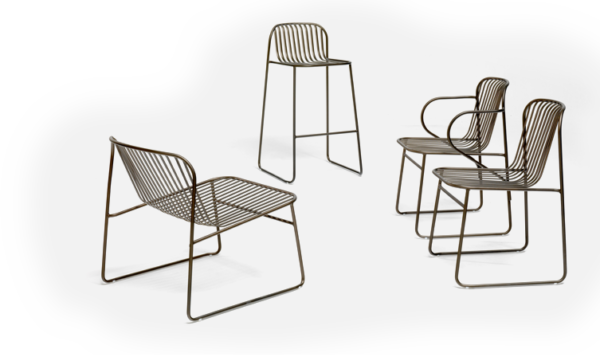 Expecting the best in terms of quality, seeking the perfection of details, having an innovative mentality: these have always been EMU's guidelines. The company carries out and monitors all stages of production in its factory in Marsciano, in the heart of Umbria, and oversees all processing stages from its various suppliers, in a network that follows the most modern models of productive organisation. Strict monitoring, from the tests during the design and manufacturing stages to the cataphoresis and painting processes, up to the validation of the finished product. The indisputable quality of its products is the result of the perfect combination of technology and human resources, a truly priceless heritage given by people's passion and know-how. And it is precisely this historic know-how in metal processing that ensures the product long life cycle and the maximum resistance against weather conditions. Since ever EMU knows how to dress our garden with timeless design icons. Comfort, conviviality and relaxation welcome us in an authentic Made-in-Italy outdoor environment, where to meet and share the art of experiencing the Italian-style garden.
"I believe that every man has two homelands; one is his personal one, closer, and the other: Italy" Henryk Sienkiewicz
Sustainability with a green heart
We were born and raised surrounded by nature, so attention and care for the environment are in our DNA. We have always taken care of our territory: Umbria, the Green Heart of Italy. The love for our land and the devotion to the company are values that we have been inherited from generation to generation, from father to son. This familiarity has allowed us to preserve and perfect our craft. Making long-lasting products, both in terms of design and resistance, is one of the key elements to ensure sustainability. This is why the attention that EMU pays to the environment covers the entire life cycle of the product, starting with the use of 100% recyclable and incombustible materials, like steel and aluminium, to the recycling and minimization of waste. The collections containing wood are made of 100% FSC® teak, which means it comes from responsibly managed forests according to rigorous environmental, social, and economic standards. The environmental compatibility of the entire EMU range is guaranteed by processes carried out within its own facilities. The company is also committed to constantly reducing the use of plastic in packaging, which is increasingly small and made up of recyclable cardboard. EMU also pays close attention to reducing its reliance on fossil fuel energy, for this reason it supplies itself through the use of a 1 megawatt photovoltaic system. EMU's green values are also reiterated by globally recognised environmental and safety certifications, as well as by its commitment to draw up a sustainability report that highlights all the goals it has achieved and aims to achieve.
Sqm of factory in Umbria, including a covered space of 50.000
tons of materials processed per year
pieces produced each year
countries where you can find EMU